ML Riechers Systems Engineering
---
Taking the Time to do the Firmware Right.
<!H3 ALIGN=center>

[Photos of the Front and Back Sides of our rse-2c micro-controller card]<!/H3>
---
Welcome.
We are your sole authorized source for COMCO Registration Control maintenance, upgrades, and repairs.
Since you're here, you probably want our pages on Printing Press Registration Control, UV Control, and Allied Arts. 'Nuf said.



<!a href="./stopsoftwarepatents.html">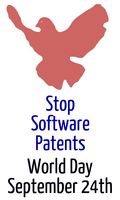 <!caption align=bottom> <!a href="./stopsoftwarepatents.html"> <!My Thoughts

More about who we are, and how we can serve you.

Check out our pages on Really Good Deals on MLRSE Used Parts. Unfortunately, we currently have no offers.

You also might want to check out MAX.

What's new <!br clear=all> What's new (Press Releases) <!br clear=all>
Contact Information
Please send inquiries about MLRSE to

M. L. Riechers Systems Engineering     Voice:  +1-513-844-2220
530 Main Street                        Fax:    +1-513-844-2279
Hamilton, Ohio 45013-3222, USA         mlr(at)rse(dot)com

---
This page was created by Mike Riechers, e-mail at: mlr(at)rse(dot)com
---
The Webmaster of this site is free to use the images below on an Apache/NetBSD-powered Web server. Thanks for using Apache on NetBSD!